2017 again saw Jill undertaken a whole range of challenges, raising money for various charities along the way.
Amongst others this has included 2 obstacle 5k's, long walks, a triathlon and the 'Willy Wobble' 5k at the Olympic Park in London in aid of men's cancers.
However Jill took on perhaps her greatest challenge in the form of the Aspire Channel Swim.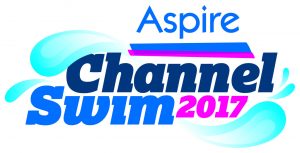 Whilst Jill has always been happy in the water, she perhaps wouldn't have previously considered herself a swimmer. In fact she he has only been having lessons for a few months in order to improve. With 22 miles to cover in a 10 week period that including lots of time working away and a fortnight's holiday it would be a challenge to get it done.
Inspired by her instructor Paul, who completed his own cross-Channel swim earlier this year, Jill been doing sessions of between 60-100 lengths at a time (1.5 – 2.5km).  In total she has covered the 1,440 lengths required to cover the distance…and made it look easy at times!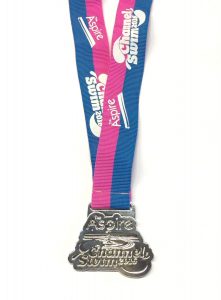 Awesome effort – well done Jill!
Iain