Well, Christmas came and went and it's now almost February! It's been a busy few months with lots of work but also plenty of training and a few races.
Jill and I have been kept busy with work and especially our events business Can But Tri, That seems to be going well thus far with some great events at both Stradbroke and at High Lodge in Thetford Forest. We've got lots of things in the pipeline for 2020 and beyond too...
We've also been involved with Beacon Tri and taking on a largely new group of local/locally-based young athletes. Hopefully we can help them on their way to success this coming season in what will be the team's 3rd year.
Whilst not doing a huge volume I've been pretty consistent training-wise. I seem to be going OK too. I managed a decent TT in the pool that compares favourably to previous years and I've hit a new Functional Threshold  (FTP) when doing an online race a few weeks ago (I got my ass kicked by the way!). Running has been going quite well too with a few races completed, the first at the end of my 3 week end of season break: -
October - Trowse 10k (48:02)
November - Winter Handicap 5k, Thetford: (22:22)
January 1st - Wymondham 10k Guided by Stan Swanepoel: (44:54)
January 19th - Snetterton race track 5k (22:22) & 10K (47:01)
January 25th - Winter Handicap 5k (21:40)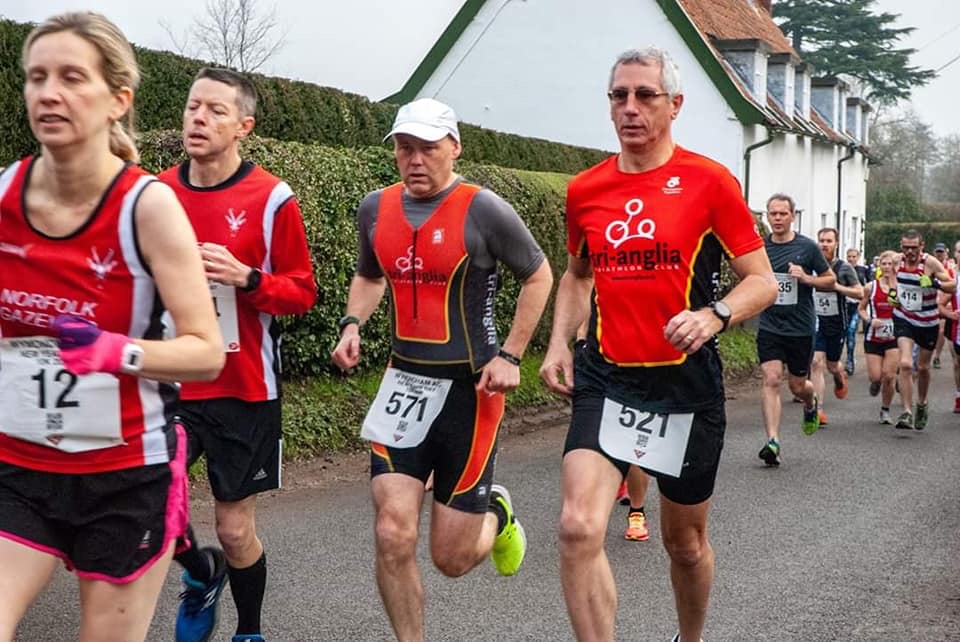 Whilst non of the times above are anything special things are definitely going in the right direction after last year's ankle injury. In fact, so far in 2020 I've ran a faster 5k and 10k than anything I managed last year, but there's plenty more improvement to come yet.
Onwards and upwards!
Keep an eye out for my 2020 race schedule coming soon!
Iain