I am a frequent visitor to Dereham Leisure Centre. Partly this is for work where I run weekly rebound therapy sessions on the trampoline. Partly this is because it's one of the places I train, especially for swimming. Jill is also there twice weekly as she completes her gym sessions on a Monday and swimming session on a Thursday in Dereham.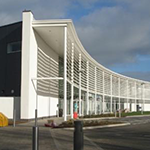 The facilities are great with a lovely 25m pool, well equipped gym and a new virtual spin room (it's loud but looks fun!).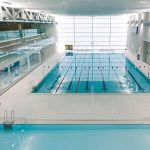 On a recent visit with Jill we came across the talented athlete scheme organised by Parkwood Leisure (who run the centre) and I decided to apply. A couple of weeks later I was pleased to receive e an email from the Manager Paul saying I had been accepted!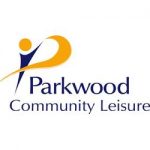 I met Paul a few days later to discuss it further. Apparently I can use all of the facilities mentioned previously which is brilliant, but I can also access the other sister centres in Thetford, Swaffham and Attleborough which is amazing.
The funniest thing is that I have known Paul for several years now and he just kept saying that he had no idea I did all this triathlon and cycling stuff!
It's really great to get this kind of help and support – it makes things so much easier when trying to train hard and work hard at the same time.
Thanks Dereham Leisure Centre/Parkwood Leisure!!
Iain