Tri Team Dawson isn't all about my racing schedule.  Jill is keeping just as active with her own endeavours again this year, with a few fundraising events already completed: –
March 13th: Jill completed the 14 mile Eye2Eye walk from Moorfields Eye Hospital to the London Eye, raising money for the former. She completed this at impressive speed in 4 hours and 15 minutes.Thanks to Paul Donnelley at the foot function centre for keeping Jill's feet blister free!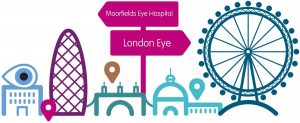 March 20th: The Sport Relief 1.5km swim (60 length) at Dereham Leisure Centre was perhaps one event Jill wasn't looking forward to that much as it was further than she'd ever covered in the water. Nevertheless, she completed the distance without any problems describing it as 'challenging' before declaring that she hates swimming! Pretty good effort nonetheless.
May 8th: a 6k route crossing the Humber Bridge in aid of the Cystic Fibrosis Trust doesn't sound too bad, right? Try doing it on a Space Hopper! Yes, your read that correctly. Jill completed the challenge in just over an hour and was first across the line, although the important thing is the work the CF Trust does, with many of the event participants affected by the condition.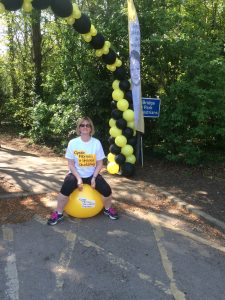 This event perhaps had special significance to Jill since both her cousins had CF. For both Timothy and Trudy, bouncing through chest physio and trampolining was an important way of keeping their lungs clear from the sticky mucous build up which is a feature of the condition. It is great to see that their have been huge advances in the treatment of CF since their short lives, but there is still so much that needs to be done to find a cure for this devastating disease.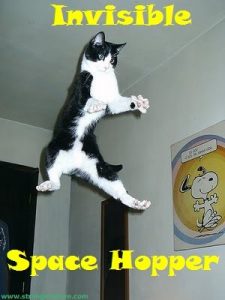 She's just weighing up whether to do another challenge set by the CF Trust – Husky sledding across the Artic in March 2017…
May 14th/15th – A 2 day walk for Cancer Research on the North Norfolk coast covering 28 miles….
June 18th: Yorkshire Valleys Walk raising money for the British Heart Foundation. 25km of hilly walking around the famous Yorkshire 3 peaks. Completed in an acceptable 5 hours 30 minutes, still minus blisters !!!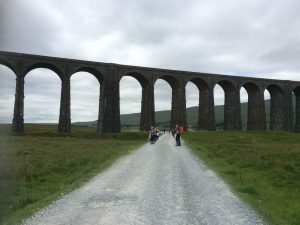 Aug 13th: Jill has just completed her first Parkrun at Brandon County Park. It was a really friendly event and Jill coped well with the sandy/hilly 2 lap route through the forest. Thanks to Bob who ran with us for his support.
More to come before the year is out including the most unbelievable fancy dress charity run you can imagine……………
Iain