As usual we have been beavering away with one thing and another. Here's just some of what we've been up to lately: –
28th April – Swimathon 1: Jill organised two relay entries for our Beacon tri team, each covering 5km and raising some cash for Marie Curie in the process. The team was set up to help younger athletes progress, but also to try and put something back into the local community so it was great to see the athletes involved in this event.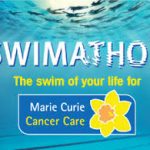 29th April – Swimathon 2: Jill and I took part in Sunday's Swimathon at Dereham Leisure Centre. I managed 2.5k and Jill did brilliantly covering 1.5k in almost 30 minutes faster than last year…seems like her swimming lessons are paying off!
5th May – Bubble Run: Held in Norwich's Earlham Park and raising money for East Anglian Children's Hospices, this was a fun way to cover 5k, Basically you run laps around the course moving through several stations where cannon's fire different coloured foam at you. I had green feet for several days afterwards!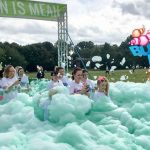 6th May – Beacon tri group run: We try to organise a least one team get together each month, and for May we organised a gentle run around Whittlingham Lake followed by some hill reps. It was as bad as it sounds, especially if you still have 'Marathon legs' but it was good fun anyway. We even found time to drop into team sponsor Sporlink to say hi.
7th May – Tri Harder OWS day: We usually help out each year at Tri Harder's open water session. The day is designed for people to come down to the lake and try a wetsuit before potentially buying, for new swimmers to experience the open water environment or for more experienced campaigners to get an early season swim under their belts. With the unusually warm weather water temperer was a balmy 13 degrees…far better than the usual 9 or so degrees!
9th May – Meeting with NNAB: I was really pleased to be contacted by Norfolk and Norwich Association for the Blind to see if I could help a small group of visually impaired and blind members  on their journey towards completing the Norwich 10k in early August. It was nice to meet the 4 runners who will be taking part to raise awareness of sight impairment. Hopefully I was able to provide a few bits of useful advice and some ideas on things like how to tether with a Guide etc. I'm looking forward to seeing how this guys get on in what is a great challenge. I know training is already underway so I have every confidence they are going to complete the distance without any trouble.
13th May – Waveney triathlon: My first tri of the year and I was a bit unsure how I'd go after the marathon. I had a solid swim and was feeling good out on the tandem with Matt Ellis who was guiding. With lots of overnight rain washing debris onto the already rough roads and doing lots of over-taking manoeuvres we inevitably punctured. This was unfortunate since we seemed to be on for a good time and perhaps even the over-all win. It was substantially more unfortunate that we were exactly half way around the course…
14th May – CC Breckland club 5 mile TT: Thought I'd better see what my legs were like and so a TT is always a good option. A quick blast up and down the road a Scoulton in Norfolk and I was pleased to finish in 2nd from a small field, just 5 seconds behind Breckland club mate Mark Fairhead.
20th May – Sttradbrooke triathlon: Attempt number two at a triathlon went better. Tom Levy was making his debut as a tri Guide and did a great job. It was only his 3rd time on the tandem on what was a technical 17km with a huge number of potholes. No punctures this time though and we made it safely around the 3km off road run in good shape for 7th over-all.
25th May – Banham Zoo 5k: Jill took on the 5k around the zoo and put in a decent time considering she's had trouble with her achilles tendon lately.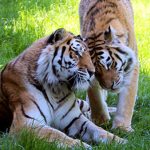 28th May – Arctic One Paratri: See separate race report here for my 3rd triathlon in as many weeks.
Coming up is the Paracycling national time trial championships and circuit road race championships in Essex, Fritton triathlon weekend and the World Multi-sport Championships in Denmark, so plenty to occupy ourselves with!
Iain