Swim Serpentine, for those not in the know, consists of a whole day of aquatic fun in Hyde Park, London (16th September).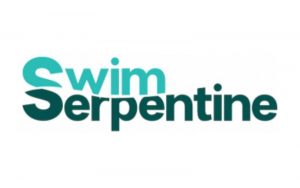 It caters for all abilities, with half mile, 1 mile and 2 mile distances as well as the option to swim a total of 6 miles (10KM) if so inclined (Crazy people!). There's even elite and Para races, so a good mixture.
Having raced in Hyde Park at ITU World Triathlon Series events and also the 2013 World Championships (where Matt Ellis and I took bronze), I though it would be fun to go back and do the Para Invitation Race.
Nick Beer agreed to guide, although confessed to having  not done any swimming for six months. Still he's a great swimmer and after just a couple of sessions back in the pool he would be fine…probably!
It was a nice morning in London with the sun shining after a few cool, wet days recently. The organisers tried to tell us the water temperature had magically risen to 15.1 degrees, although others reported it being more like 13.  Given the cold conditions and also the very small field consisting of just 5 men and in a later wave 8 women, we decided give the 'warm up' swim a miss…wise choice!
Prior to the start Nick dipped his toe in the water and was promptly interviewed. 'How was it' the interviewer asked to which Nick did his best to put a brave face on it for the crowd and other swimmers arriving for there events later. 'Refreshing' he responded with a cheeky grin.
Into the water we went, and after the initial shock we settled on the start line ready for the 1 mile (1.6km) ahead. The horn sounded and we were off! Now, the thing with swim races is it tends to attract, err, swimmers. Us poor triathletes have to work pretty hard to compete without a bike and run to sort things out!
The other guys went off fast….rapid in fact. We started briskly then settled into a good rhythm. We'd been told in the race briefing that yellow and red cards can be issued if we deliberately impede someone else. From what i've seen of these kind of races that's part of it, so it was almost disappointing the field was so small and a bit spread out!
So no aquatic rugby then, but we continued strongly around the course doing our own thing. It seemed like an endlessly long leg from one end of the course to the other before turning and heading back towards the finish.
I kicked for home but wasn't sure how far it was to go (no Garmin's allowed which is a shame as I'd set it to vibrate every few hundred metres). By this point it was apparent that I didn't have much in the tank to lift it, possibly affected by the cold? Surely it couldn't be far now I thought but having mistaken a canoeist for the finish shute earlier I really wasn't sure!
The finish suddenly came up, signalled by 2 long inflatables that funnelled down into a narrower section. As we swim side-by-side I had visions of us getting wedged as some point, but it was OK in the end.  We'd been asked to try and hit the 'slap board' when we crossed the finish line, and I'm pleased to say I nailed this part of the race (perhaps too well).
Seems we finished 4th over-all with a time of 25:44 and took the gold for our category (which is quite funny as we were the only VI swimmers). Some great times were posted by the real swimmers (around 21 minutes). A few images below: –
It was a good event, well organised. However it would have been much better had there been more competitors. If I do it again, I would probably also enter one of the mass participation events too so as to get the full Swim Serpentine Experience. Hopefully next year numbers will improve.
Thanks to Nick for guiding – he did a flawless job especially given his lack of training and the fact we haven't swam together since May 2016. Class clearly is permanent!
Iain