Hot on the heels of my recent post about Artic One's Forward Motion grant, I'm pleased to say there is more good news!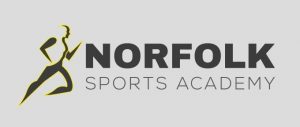 I've been offered a place on the Norfolk Sports Academy following a successful application earlier this year.
The Academy is an extension of the existing Junior Sports Academy and is supported by UEA Sports Park in Norwich and Olympic cyclist Emma Pooley.
The Academy will provide support in the form of: –
Some funding towards equipment, coaching, travel costs for races etc.
Free access to University of East Anglia facilities (pool, gym, athletics track)
S&C support through monthly personalised sessions
Access to fitness testing opportunities at Easton College
Group sessions
Tutorial workshops on specific topics (i.e. nutrition etc.)
Discounted therapy services
Lifestyle coaching
It's a great opportunity to be part of something that will provide a group of Norfolk Sports people with a lot of help and support towards achieving their ambitions and potential. There's some good athletes on the programme including fellow triathlete Joe Skipper and Paralympian Danny Nobbs amongst others.
Hopefully I will also be able to offer something back in the form of showing progress during the coming year, getting some decent race results or perhaps in other ways too.
Iain