As I mentioned a few weeks ago when blogging about my end of season break, one of the things I did was go to the final night of the London Six Day cycling event.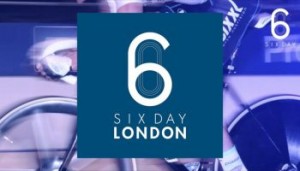 Jill kindly got us tickets for what promised to be a great night of entertainment at London's Olympic Velodrome.
Six day racing is as it sounds, racing over six days. It originated in the UK but evolved in the USA and then Europe. Originally riders would complete alone with the winner being the individual who completed the most laps of the track by the end of almost a week of non-stop competition – it was pretty brutal with almost 24 hours a day racing testing the riders endurance to the extreme.
Nowadays it's a bit more sensible, with the action taking place in the evenings. Teams of two compete, typically with one riding an event whilst the other rests or both competing together in team events. The winner is the pairing who covers the most laps in bunched races.
To add to the programme in London there was also races for the pure sprinters and a separate women's schedule making for a varied night of action.
It certainly delivered entertainment-wise.There was some good (but dare I say it slightly staged!) racing where the Brits often came out on top seemingly against the odds. This got the home crowd going, probably aided by all the beer being consumed! In the end the young British pair of Chris Latham and Ollie Wood finished 2nd over-all to a team from Belgium.
It was only really partly about the actual racing though. It's more of an entertainment show, a bit like the TV show Gladiators, but on bikes as Jill commented above the din. Riders would pull a track stand with their opponent giving them a little nudge or shove to get things moving again. Others would circle the top of the track giving the crowd high-fives or performing a Mexican wave on two wheels – good skill!
In was however something of an all out assault on the senses – commentary, lights, a noisy crowd and Ministry of Sound pumping out the tunes literally the whole time, often drowning out the commentator and riders being interviewed.
I went away with a bit of a headache but it was good fun!
To find out more about six day racing see this cool little video: –
Iain