In 2016 visually impaired men were excluded from the Rio games as triathlon made it's Paralympic debut. At the time this seemed ridiculous given it was one of the strongest categories, with this decision having significant implications for myself and others.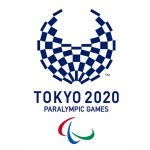 Recently the ITU/IPC announced the categories that will contest the triathlon events at the Tokyo 2020 games with VI men one of the categories lucky enough to have been chosen this time.
Despite an over-all increase in Paratriathlon numbers from Rio , some strong categories have still been left out which is really unfortunate for those involved.
For me and a few of the 'Old Guard' within my category it now leaves us with something of a dilemma.
Athletes like myself no-longer have many (or any) world ranking points. You (sort of) need points to get race starts and you need race starts to get points! If you want a realistic shot a Tokyo you will need to race at some of the higher scoring events like World Series races. Continental and World Championships next season and into 2020. Even if you manage to get race starts and do OK you are really only qualifying a country place, so someone else could be chosen instead.
For GB you will probably have to show you can win a medal to get in the final team. That's a tall order given how high the standard is nowadays and also there is still a factor system to overcome that gives the B1 (Totally blind) athlete's a 3:16 headstart.
So, do you accept that's it's almost impossible to get to Tokyo and that you will likely be wasting your time, money and energy or do you take on the challenge and see where it get's you?
I've decided to go for the latter option. I'm realistic enough to know how big a challenge this is, where i'm currently at fitness-wise and that even if I do everything perfectly I might still not make it. However I don't want to be sitting here in two years time wondering 'what if'.
I've therefore asked British Triathlon if I can go to the last two World Cups of the year. They are in Sarasota (USA) on 14th October and Funchal (Medeira) on 28th October. It will give me a chance to see how I/we compare against the current crop of sprint distance athletes and score some more ranking points to go with the 150 I received for taking the national title in July.
Matt Ellis will be Guiding in Florida whilst Ben Goodall from Loughborough has kindly offered to race with me in Medeira.
After that it will either be obvious I'm wasting my time and I can move on to other goals or we can look to next season and try to get more race starts and see how things progress from there.
Iain