Although my early season was disrupted by to injury I still managed to keep quite busy: –
14th February: The Valentine's 10k run was an event I did last year for the first time. This year I posted an almost identical time, which is OK as I wasn't feeling overly fresh. Thanks to the organisers for slotting me in on the day after I mistakenly thought I had entered only to find out I hadn't. Oops!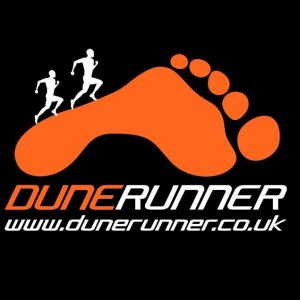 6th March: Dunerunner's Nelson Knee Knobbler, a 10k beach run was on the programme. By this point I'd been getting a few niggles and taken a week off running but thought I'd do it as a test. I was feeling fit but, with increasing discomfort in my shin I decided to stop at halfway and wait for Dave Hudson from Tri-Anglia (and our Postman!) who was also carrying an injury. I jogged most of the second half with Dave, only for him to sprint off near the finish…ha ha!!
30th March: The CC Breckland Club 5 miler was my first bike time trial of the year, and it certainly felt like it! I went OK racing solo, but didn't exactly set the world alight with a time of 13:19 to finish 10th from 20 starters. Great to be back racing though!
6th April: David McGaw (Cambridge CC) and I took in the CC Breckland club 5m TT near Dereham, Norfolk in what can only be described as bloody freezing conditions. We got the whole spectrum of weather with sun, wind, rain and hail. We posted the fastest time at 10:58 hitting 41MPH at one point!
9th April: Since it was our 10th wedding anniversary I took Jill out for the day (well, she took me actually). It was the national Paracgcling time trial championships in Nottinghamshire with pilot David delaying his holiday/training camp to race. So, given the sacrifices made by both Jill and David I felt really bad that we didn't even finish due to a puncture just before half distance. That's the 3rd time this has happened in the past 4 years at this specific race – unbelievably bad luck! We were going pretty well and would have likely taken 2nd spot…oh well, there's always next year. Maybe.
13th April: After the weekends disappointment I thought I'd take my frustration out on the CC Breckland club 10m TT at Scoulton. I posted one of my faster solo times on that course (25:45) on what was a nice evening, but couldn't believe my luck in getting stuck behind a very, very slow moving and large farm vehicle for a couple of miles. Still good training I guess.
8th May: Waveney triathlon is always a great event, with this year made even better by the warm, sunny conditions. Over-all I was quite pleased with how I went (finishing 17th) with a respectable swim and bike and a slightly below-par run. I was hoping to go quicker, but it was as I expected since I'd missed a lot of run training. Positively, there was no sign of the injury I had.
12th May: I raced solo at the VC Norwich '10' time trial hitting a relatively unspectualar 25-somethingorother minute ride. It was really just a training effort and I wasn't expecting a lot after training hard the day before. Some interesting numbers on my new power measuring pedals however.
Next up would be 3 more  triathlons over 3 weekends. See the Events page for details.
Iain