Bank Holiday Monday (28th May) and I was back at Dorney Lake for the Arctic One Paratri festival to tackle the Open Para Sprint event. Two years ago I had raced to the win with Nick Beer. This time around it would be another, but equally talented, Guide in Jack Peasgood steering me around the course.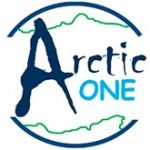 I was looking for the win, and a good time to see how we compared to the World cup running later that day at the same venue. Ultimately I was disappointed on both fronts.
I thought we had a decent enough swim in the clear waters of the Dorney, the venue for the Olympic rowing at the London 2012 Olympics. We took a few seconds out of our main rivals (Oscar Kelly and his Guide), a bit more in transition, a bit more on the bike and a few additional seconds in T2.
However, whilst I felt pretty good on the bike and Jack was doing a great job around the technical turns at either end of the course we weren't gaining much time at all – even with our 60 tooth chainring!. Our new rivals were doing a good job a keeping us on a short leash,
I still felt confident we could win, but once on two feet for the run I suddenly felt dreadful. I had a stich in my chest and couldn't seem to run. It got a bit better, but I was still running badly and so we    quickly got caught by Kelly. They didn't gain a huge amount after that but it was more than I cold pull back on the day.
I was pretty annoyed with myself, especially with the great support from Jack, Jill (there's a nursery rhyme in there somewhere!), my friends from Ireland and Serbia racing in the World Cup and others giving on course.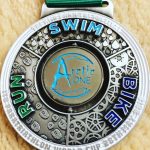 Whilst still disappointed with the performance in hindsight I might be being a bit too hard on myself because: –
I've been training more for the slow plod of the marathon than a short sharp effort.
I've actually only ran 2 x 5k's this year and neither was very fast – It's probably not surprising I didn't run that quickly off the bike but I think it will come good at some stage.
It was the first full-on sprint tri I have done for 2 years – It takes a few outings to be able to really push yourself I find
A year ago I was being told I may very well not run or cycle again due my back problem – In that sense I'm probably not doing too badly
As Jill kindly pointed out I'm getting older – She even called me Grandad!
Hopefully my running will pick up as the year progresses.
If we'd raced the world cup our time wouldn't have got us anywhere near the podium. However there were some top performances from people like Dave Ellis and his Guide Mark Buckingham with my good friend Lazaar from Serbia taking a deserved silver medal. Jack's brother George also put in a great race to take 2nd, pushing the Paralympic Champion Martin Schultz hard.
Iain