I've made a comeback – well sort of anyway!
I've been working hard on my rehab for several months now after finally accepting I needed a period of rest and recovery to let my back settle. Over-all it's gone quite well even if at times it was pretty frustrating and a bit dull!
I've been lucky to have some great help along the way from my sports Physio (who I'm sure thinks I'm her worst patient ever!) and my Chiropractor who has been using a revolutionary new laser to help reduce inflammation and nerve irritation more quickly. A massive thanks to Arctic One also, who provided me with a 'Forward Motion' grant this year. Whilst I wasn't able to make use of the funding for it's original intended purpose, the Foundation supported me with the cost of my rehab – and that's made a huge difference…I'm back in action now!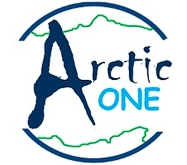 I still have to be careful, but here's a little sample of what I've been doing recently: –
23rd July: Dunerunner Race 2 – This beach/trail race was held at Winterton-on-Sea on the Norfolk coast. I chose the shorter 6k route having only done two 3k slow jogs beforehand. It went quite well until near the end when I somehow went AWOL off the course losing numerous places. Oh well! Main thing was my back felt OK whilst jogging around the route.
6th August: Norwich 10k – I was fine up to 9k…then I picked up a little calf tear. Jill said 'I told you so' more of less and I was grumpy for a few days until I could walk properly again. No major harm done thankfully and yes it was a bit too soon for a 10k and even more so for a lumpy one. Well done to my work colleague Richard Smith on completing his first 10k along with the 6 thousand others who ran!
16th August: CC Breckland 10m TT – Thought I would plod round this 2 lapper in rural Norfolk. I took the first lap very steady as I didn't really know the route. On the second I tried to up the pace to normal levels but only managed 2k/hour faster. My fitness is clearly not great and needs some work!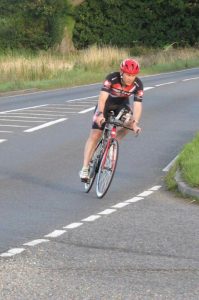 20th August: Track cycling training – David and I did a great session at the London Olympic Velodrome. We made use of the Para Hub session, a 2 hour booking for just a fiver so a real bargain (it costs £130/hour to hire the track). We modified our bike positions, did some technical practice and smashed out a few big efforts at speed. The calf seemed OK and more importantly no back issues.
I'm looking forward to more events before the season finishes so keep tuned in.
Iain