The nice people at Naked Runner were kind enough to send me a pair of their R1 glasses in England colours to try out a few months ago. Since then I've put them to the test and over-all I've been really pleased with them. In fact I've actually been surprised at just how good they are given the relatively low cost for this type of product.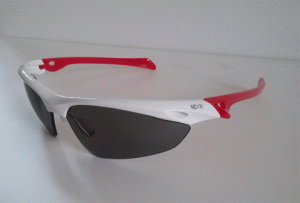 What's good? I like several things about these glasses: –
They are not overly expensive at just £28.60 – a real bargain!
They are very comfortable to wear when running AND cycling with a helmet/hat on – I've often found sports glasses get really uncomfortable over longer bike rides to the point I have to remove them but in this case
The frame is flexible and durable enough to cope with daily use and the occasional 'incident' (sitting on them by accident etc.) thanks to their thermoplastic construction
They come with 3 lenses – clear, yellow and darker/mirrowed option given choice and flexibility
Having dodgy eyesight, I've particularly found the interchangeable lenses useful. Generally I go for the clear option for most things, but when running in very bright sunlight (or walking around trying and failing miserably to look cool!) the darker lense has been really helpful at cutting excess glare. As it's now winter and a bit dull some days I've been running with the yellow lenses in. This has enhanced the contrast of what I am seeing in front of me no end, especially when running off road.
It's safe to say that I like these glasses – a lot.
Anything bad? No, not really. I can't fault them as they do everything they are supposed to and do it well at a great price. Perhaps my only critism could be that they are not made of some fancy space-age material…
Oh wait! NK:R also does this set of glasses specially designed for cyclists: –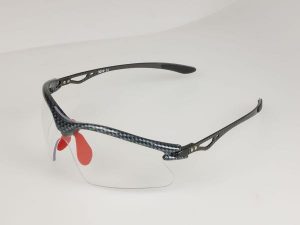 I'd certainly recommend these glasses over many similar and/or more pricier alternatives.
Iain