I am really pleased to say that I will part of the Norfolk Sports Academy for another year.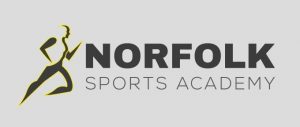 The NSA has supported me over the past 12 months. This has included access to workshops. practical sessions, free use of the Sportspark facilities at the University of East Anglia with it's 50m pool, gym and running track and some financial help too.
This kind of support makes a real difference in what is a challenging (and expensive!) sport.
The NSA also links up with a Junior Academy and a UEA students scholars programme. Athletes come from all sort of backgrounds and sports including cycling, track and field, swimming, shooting, kayaking and sailing. Quite a mixed bag, but we all have one thing in common – we want to win!
I'm looking forward to next year and being part of the NSA will be hugely beneficial as I work towards achieving my goals for 2018.
Thanks to all those involved in organising this including the various sponsors and supporters of the the three programme.
Iain