Somewhat later than planned here's a post about the trip Jill and I took to Wales over the weekend of 29th November – 2 December for the UCI Newport Para-cycling Cup, a 3 day internationally-ranked track cycling event.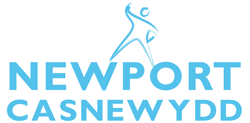 It was a rare opportunity to compete in this type of event in the UK and especially for someone heavily involved in another sport. I had originally decided to give it a miss as I was waiting for a newly designed and built track frame from Matrix to arrive and was unsure of it's ETA. It arrived with a few weeks to spare, but it would be tight to get it built up in time and I didn't even have a pilot! My thoughts had turned to testing it out over the winter  and maybe doing the National track championships in 2014.
Out of the blue I got a call from Irish Paralympic cyclist and old friend James Brown asking if I'd ride with one of his English training partners, Neil Rutter. James had originally planned to race with Neil himself, but needed a pilot of the same nationality to be eligible for World ranking points. Neil was still keen to be involved if possible so after a chat we decided to give it a go. Cue mad rush to get the new tandem built up (Thanks Madgett's Cycles in Diss for your help!) and get together with Neil for some training. We managed just one session – thanks to David Hunwicks (who drives me about for work) for taking me to Welwyn Garden City's outdoor track on a cold November morning sparing Jill the hassle after another busy week at work.
Acknowledging that we wern't massively well prepared, we pitched up in Wales with our intentions three-fold: –
1. See what we could achieve result-wise
2. Do some product testing with the new tandem
3. Have some fun
First up was the 1km time trial. Just 4 laps of the velodrome so it should be relatively easy…We got off to a great start, especially having had only one practise using the starting gate. Good first lap, OK 2nd lap, died a bit on the 3rd and we won't talk about the 4th! It was an OK ride overall, but boy did it feel hard. I even had 'pursuiter's cough' usually associated with the 4km event which wasn't a good sign but at least Neil could tell i'd tried hard I guess 🙂
Having just about recovered from our first outing on Friday night, Saturday brought the 4km Pursuit – an event I used to call my speciality back when I competed at the European's, World's and Paralympics in cycling. Drawn against the French team of Raphael Beaugillet (Whom I've faced in Duathlon events previously) it would be tough to qualify with only 4 going through to the medal rides.
Again, we had a good start, out of the saddle off the start line and quickly into our rhythm. We were pretty consistent pace-wise this time and finished   the last few laps quite strongly. We caught our opponents which was pleasing, but it was only good enough for 8th spot out of 15 starters. Perhaps not surprisingly our time was some way off my previous best but it we still averaged over 31MPH.
Onto the third and final event of the weekend: Tandem sprinting. This event starts with a timed 200m qualifying heat where you slowly wind up the speed around the top of the banking before diving down the track at 40MPH or more in some cases to complete just under a lap at full tilt. We gave it a good go and just scraped through to the quarter finals in 8th place posting just over 12 seconds for our effort – the fastest was 10.344 (43.5MPH!).
The event them takes on a head-to-head or 'match-sprint' format. In the past this was the preserve of those willing to remove their brain for a few minutes, take a few risks, rough up and, if necessary, just knock their opponents off. You had to be prepared to lose some skin! Although still hotly contested it seems a much more civilised affair these days.
As we were slowest qualifiers we would face the fastest. Step forward World Champions Craig Maclean and Neil Facie. Realistically we were going to get thrashed and we knew it. We played the game anyway, leading out a cat and mouse game for a few laps around the velodrome before they came round us like a motorbike to take the first heat.
If we tried that again in the second heat we were certain to lose. Given their extra speed we also didn't think we could come from behind and get around them. There was only one thing for it: take a flyer off the start line to try and catch them out…We still got beaten as they didn't let us gain much ground but you've got to try!
All that was left was for us to ride off against the same French pair we had faced the previous day. We rode it tactically, comfortably outmanoeuvring them so were well on our way to winning the sprint for 7th place before the French unfortunately punctured. Luckily they stayed upright. A re-run was ordered by the UCI official which seemed odd as we clearly had the beating of them. No matter,  with no spare wheels the French decided to pack up and go home. Yeah! Some UCI points scored – although not sure they serve any purpose for me as a triathlete.
So what did we learn? A few things: –
Tandem – The tandem is excellent. Unbelievably stiff with no flex and pretty light considering it's strong construction. It needs longer cranks (we ran 165mm's) and we probably could have benefited from a bigger gear. Over-all I was very pleased it after the design tweaks we made.
Technique – Despite a severe lack of prep time we were technically good through the weekend. I don't think we did too much wrong amazingly.
Fitness – Well, it was December, but even so this event showed up a lack of horsepower linked largely to a lack of specific training for this type of racing. No real surprises there, but we didn't disgrace ourselves either.
Results – Not quite the highs of 4th place at 1998 World championships, riding at the Sydney Paralympics or unofficially breaking the flying 200m record in 2003 but then that wasn't really the aim of this trip. I was happy enough with being middle of the pack – on this occasion!
Fun – It was hard work, but it was loads of fun riding the track again and over-all a pretty relaxing weekend.
I don't know when I will next be on the track but hopefully it won't be too long!
Results: –
1km Time Trial / 4km Pursuit / 200m Match Sprint
Iain