Last weekend Jack Peasgood and I took on some of the best Para-cycling tandem teams in the World at the Manchester Paracycling International track event (24th-26th November).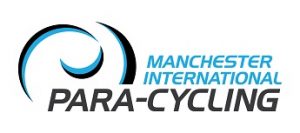 Teams from Great Britain, Ireland, Sweden, Holland, Germany Greece, and Ghana competed alongside other non-international selections who had entered, including Jack and myself racing for Matrix. There was 16 men's teams and 5 women's teams entered which is brilliant.
We competed over the standard 3 distances of 1km trial trial (Friday), 4km pursuit (Saturday) and 200m sprint (Sunday).
Whilst you don't want to get embarrassed at an international meeting, it was always going to be  challenging to get any high placings against the Pro's. It's also worth noting that Jack and I are in winter training for next year's triathlon season rather than at peak bike form and we hadn't been on the track together since March!
Anyway, we did OK…3 PB's as a pairing isn't too bad.
We knocked 2 seconds off our previous 1km time, although finished last of the men's pairings.
We faired better in the 4km pursuit, again knocking a couple of seconds off our previous best to finish 6th (and fastest non-international selection). We had been drawn against the team from Ghana who were experiencing their first time on a velodrome having arrived 2 hours earlier after 3 flights! Hopefully it will have been a good experience for them to build on in the future after they were thrown in at the deep end.
In the 200m qualifying we unfortunately messed up our lead in before diving off the top of the banking, however still managed to knock 4 tenths of a second off our previous times. We didn't qualify for the match sprints, but enjoyed watching some of these once we'd recovered.
So results perhaps were not amazing, but it was good fun and to be honest we did as well as could reasonably be expected without any practice in what is a very technical discipline. I was happy with our efforts anyway:-)
Here's a few photo's (all by Tabitha Stanton-Stock): –
Massive thanks to Jack for piloting and also to Tom Levy who came along to help and support over the weekend.
The National track cycling championships are in January, so I'll have to see how that fits into my schedule.
Iain