Two triathlons in just six days. Not too bad if they are 'only' sprint distance maybe. However throw in a busy few days at work and whole pile of travelling and it's quite different. I know because, with Guide Nick Beer, we completed the Artic One Paratri on Monday 30th May followed by the ITU World Series Paratri in Strathclyde on 5th June – and I feel knackered now!
Artic One Triathlon – May 6th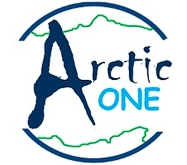 This event was nominally part of the GB team selection policy for International events, but would also give Nick and I a chance to practice before racing in Scotland. We had no time prep. time except for about 15 minutes riding the tandem before setting everything up in transition. We basically just rocked up and raced!
All things considered, it went quite well. The swim was good with Nick just matching my pace and we synched up well straight off. T1 was OK until we mounted the bike and between us got it completely wrong, losing some time there (clearly something to work on!). The bike leg seemed to fly by though, taking about 29 minutes it wasn't too shabby. My run was a bit off, hindered by not being able to breathe well for the first of two laps and some cramping in my legs. This was probably down to using an experimental position on the back of the tandem. Seems it works for cycling but maybe isn't so good for running off the bike as the diaphram gets squashed. Oh well, back to the drawing board.
Over-all we were second and beaten by an excellent performance from Steven Crowley who is a PT4 athlete – I'm not counting the relay team who also beat us because 3 people doing a leg each is just cheating!. Full results here.
Artic One put on a good grassroots event promoting sport for all across a festival of events, It was nice to see so many new faces coming into the sport.
ITU World Paratri Event, Strathclyde – 5th June
This was my first outing in GB colours this year. It was a bit of a surprise to get a race start in Paralympic year, so I wanted to make the most of it. I guess I also hoped for a stellar performance to persuade British Tri to give us a place at the World Champs (a long shot I know). Unfortunately that performance didn't quite meterialise on the day.
We were swimming really well but unfortunately took a wrong turn and lost a bit of time getting back on course. We still took a small amount of time out of Spanish rivals who as B1 entrants get 3:18 headstart (other entries dropped out in the days leading up to the race). Out on the hilly 4 lap bike course and we were gaining 15 seconds a lap – not enough. Then suddently on the final lap we gained another 45 seconds to take us within 90 seconds of Serrano and his Guide.
Sadly they hadn't blown or 'bonked' as hoped. Juding by their run split they just took a little breather. To compound matters I ran quite poorly. Don't know why, but it really wasn't great. We had to settle for second, beaten by good performance by our new friends from Spain.
A few pictures below (click on the arrows): –
You might also like this little video from the event: –

Oh, it was surprisingly hot in Scotland too – unusual I know, but I can confirm that this did actually happen! To restore the balance it rained as drove to the Scottish border…normal service resumed:-)
Thanks to Nick Beer (Triathlete, Personal Trainer and male model!) for his time and effort over the week – much appreciated.
Also big thanks to Jill for driving to Eton and especially Scotland to get me and the tandem there, providing additional support on race day and supply the post-race ice-creams!!
Next big event is Ironman Norway 70.3 on 3rd July.
Iain